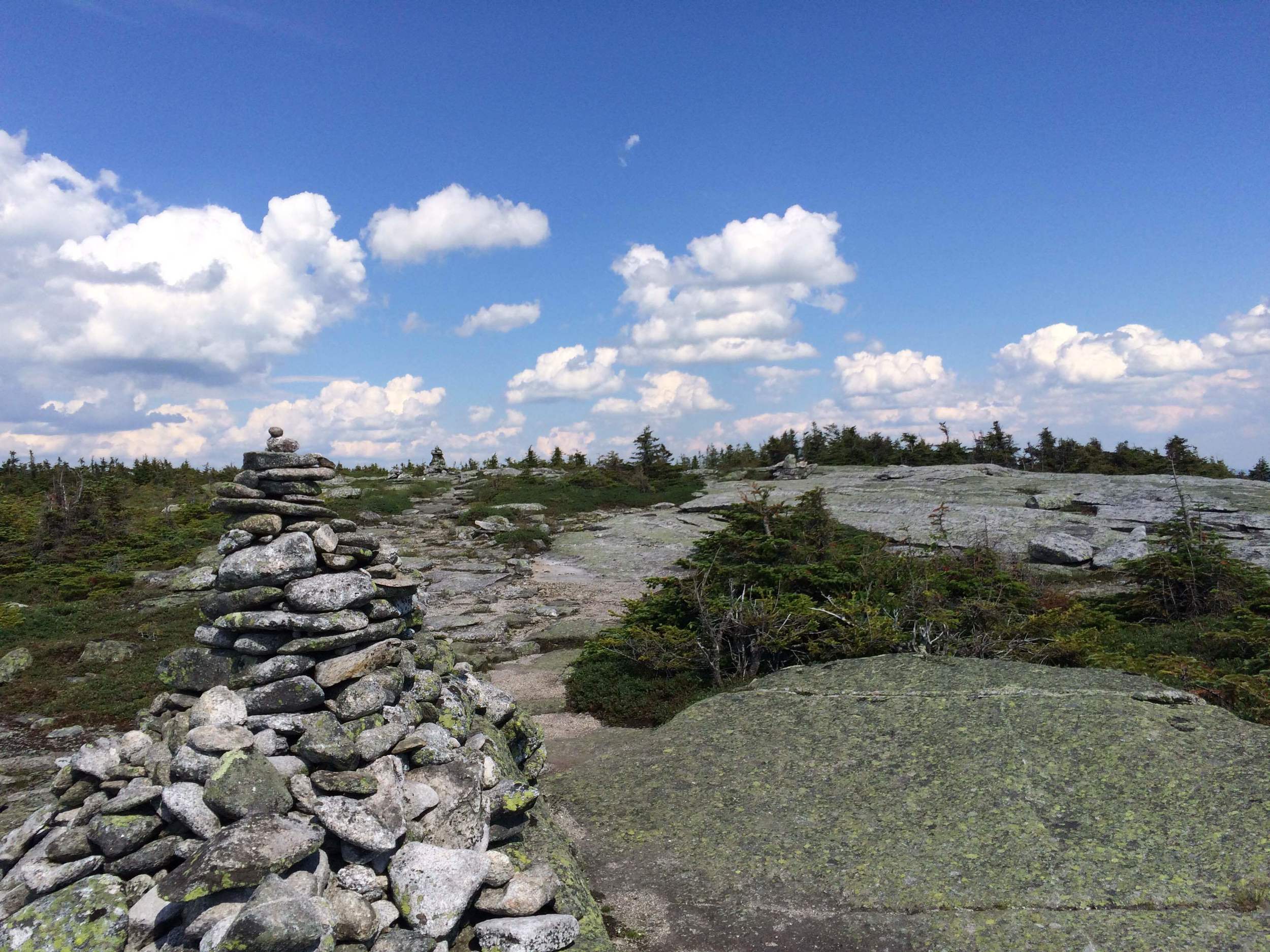 For most of the Trail, I've said that I'm "hiking to Maine!" Well, I've made it to Maine and hiked a good bit of the southern portion already. There's a line from a book (I can't remember which) that says, "Pain demands to be felt." That's true, but it's also clear that Maine demands to be felt as well. It's been kicking my butt and has made sure that I'll remember this final state!
I had planned to try to summit on July 19th, but the terrain has made me reconsider. After slipping on rocks, trudging through mud that threatened to take my boot clear off, tripping on roots, and climbing rock faces, I'm worn out. I've fallen more times in the past few days than on most of the rest of the trip. The weather has oscillated between brutal heat and frigid downpours. They say it'll be easier in a couple days, but I don't want to over do it.
On Trail, I've said that I need to listen to my body's limits. That's been easier when my body mostly said, "Go, go, go!" It's a different mental battle when instead it's telling me to slow down. I've also been told by many a past thru hiker to slow down and enjoy Maine. So, when all signs are pointing that way, it makes sense to try and listen. And to tell the truth, Maine is beautiful. The tough climbs are paired with stellar views and the occasional pond to jump in. It's a state I'll certainly remember.
It's worthwhile to slow a bit, but I do feel torn between extending this trip and getting excited for what is to come after I finish. It's a delicate balance, and one I will try to strike over these next few days.
I do have to say though, tired as I am, seeing that you all have donated more than $500 in the past 3 days has really lifted my spirits! I still have a long way to go to reach my fundraising goal, so if you've been considering supporting Next Steps, now is the time to donate! Thank you to everyone who has supported me so far; I can't believe I'm this close to finishing!