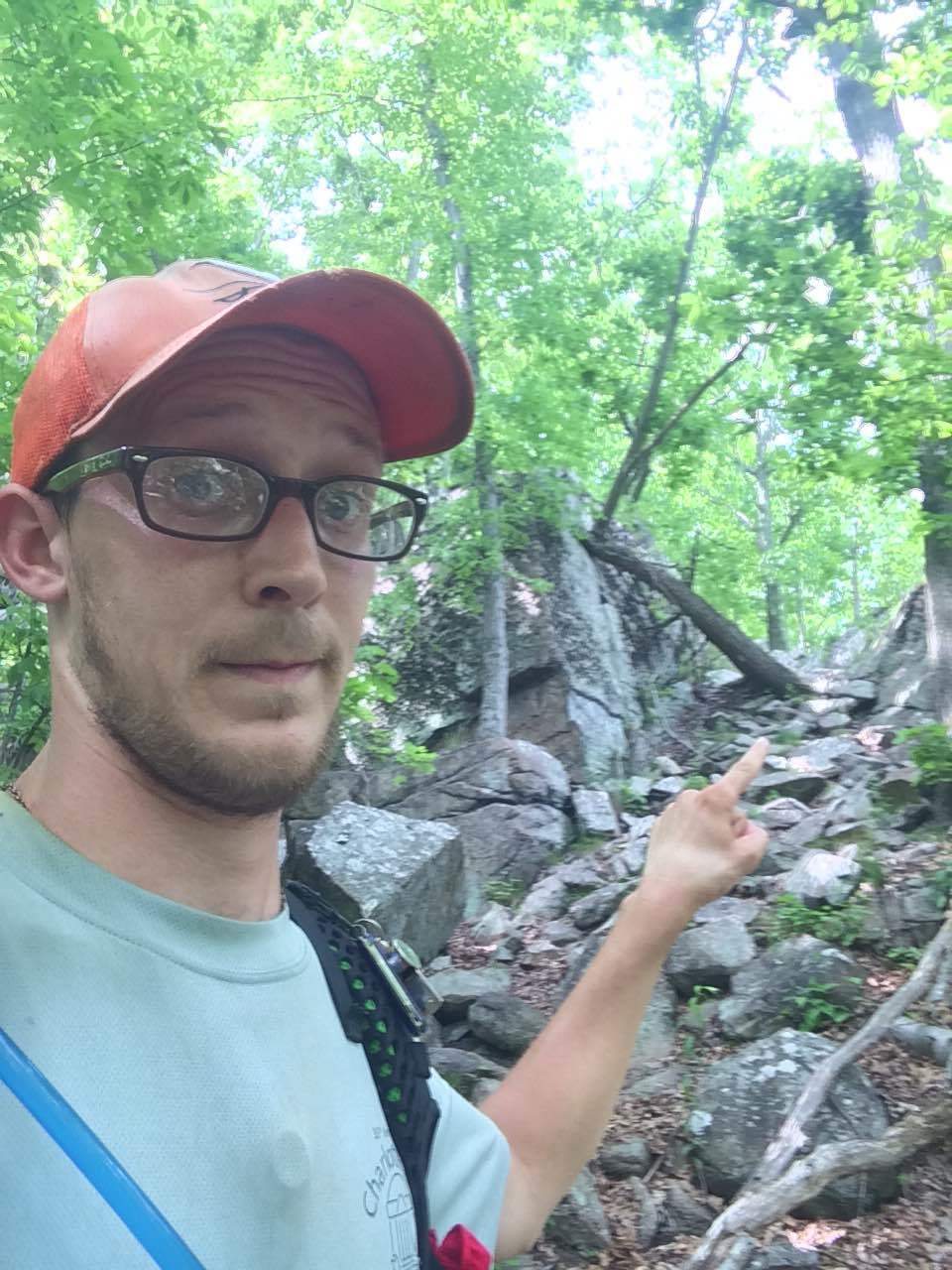 I have a more robust update in the works, but today was just too interesting not to share. I've made it into New York after accomplishing all of New Jersey in these past few days.
Both NJ and NY are still rocky, but usually the kind of rocky that one would expect when traversing a mountain, not the mine field that PA was. I loved NJ, for its sunny days, kind people, good views, surprise pick ups from my friend Madison, the beach I happened upon, and of course the delis! It was not the flat state I had imagined, but I was in good spirits all the same and made it through relatively easily.
Last night, my Mom warned me of the impending rain so I stayed in a shelter and mentally prepared to shorten my 26-mile day that I had planned. It didn't help that the guidebook warned "Despite the unimposing profile, rocks, abrupt ups & downs make this section challenging." Considering that the elevation profile resembled a heart monitor, I was already geared up for a tough day, and the warning about the terrain made me nervous.
In the morning, as promised, it was pouring down rain but I trudged through it and came upon a section of significant bouldering. Unlike the rocks in PA, these were smooth and slick--not hard on my feet but I definitely wiped out. As I continued on throughout the day, the flat boulders grew into tough scrambles and then into sheer cliffs I needed to climb up and down. There were no switchbacks, the Trail simply would go straight up a rock face. Without a pack and trekking poles, it would have been tough; with one it was the hardest and most technically challenging hiking I've done so far.
And yet, I loved every minute of it!
Unlike PA where the rocks wore me down, these challenges energized me. There's a few reasons for it, I'm sure. One, they were short but exhilarating--at the top or bottom of each feat I was able to pause and say, "look what I did!" Endorphins are powerful things. Two, I had already conquered PA and felt I could handle anything after that. These rocks weren't hurting my feet, they just made me think about how to best get up and over them. And three, NY has killed it with Trail Magic! I had 5 separate moments of Trail Magic today after crossing into the state, that's impressive and would keep anyone in the best of spirits!
Tomorrow I'll climb Bear Mountain, known for being a tough but beautiful section of the trail. If the rest of NY is anything like today, I'm in for a wild but awesome ride!