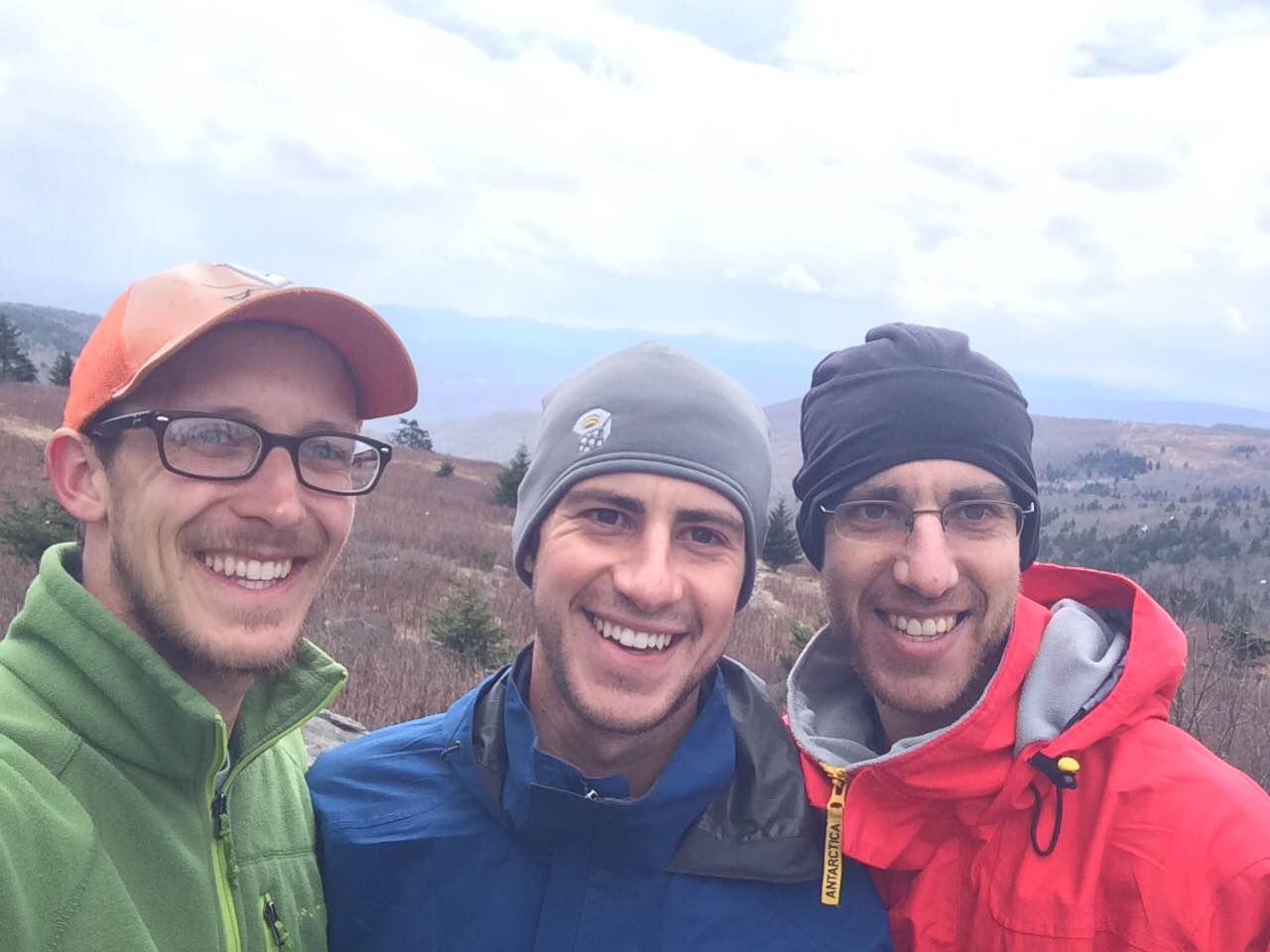 If you've been following my GPS, you may have noticed that my map has been updated less frequently (sorry!). That, and when I do update it, I haven't been going as far. Don't worry, I haven't been holed up in an emergency room with a trip-ending injury. I've actually had a really great reason for slowing down: I'm connecting with people from off of the Trail.
As I crossed into Virginia, I knew that I was going to start seeing people I knew from life outside of hiking more regularly. I didn't expect to be met with such overwhelming support!
Danielle and Catherine picked me up during my first night in Damascus and showed me a night on the town in Abingdon. I knew these two lovely ladies through friends at UVA, and we all did the Virginia College Advising Corps as well. First, they took me to a great brewery and then to some incredible barbecue. I ate and drank until I was completely full (something that rarely happens these days) and they even insisted on paying for it all. They also offered me a place to stay but I didn't want to overextend their hospitality and opted for a cheap hostel.
The next day, I zeroed in Damascus and was met by another UVA friend, Martha. Martha actually grew up in Abingdon and is used to helping hikers out and offering trail magic. Even though we didn't know each other well before I began hiking, she reached out and we had a fantastic meal learning more about each other's lives since graduating. She's an opera singer and so I learned a ton about that industry! I hope to hear her sing one day.
I left Damascus and hiked for about a day and a half before stopping to join up with my first year roommate, Matt, and his brother, Jason. Matt will get married at the end of this month and wanted to hike with me for his bachelor party. I had picked out a cool section in Virginia called the Grayson Highlands that offered stunning views and the chance to see wild ponies! What I hadn't planned on was record colds and snow in April.
Matt and Jason, to whom I've given trail names of BlueBaery and StrawBaery (their last names are Baer), were troopers. The Highlands, while beautiful, are very exposed. High winds blasted through our layers, making the already frigid temperatures pretty unbearable. Top that off with over 4 inches of snow and even the most seasoned thru hikers were pretty miserable. These were some of the harder conditions I've hiked through on this trip, it was their first overnight backpacking trip, and we managed to go 25 miles!
Sharing these moments over the past week with friends old and new has been really special. I had expected to find a community of hikers while on the AT, but the level of support I've had from friends and family off the trail has been a fantastic surprise. This trip has filled me with gratitude for so many reasons, but this past week added a new dimension to why I have loved this journey.